Shortcut Page
This page does not publish to the web.
Its sole purpose is to create an external link on the news index page with a thumbnail and a summary.
---
Content from Shortcut Form
Title
Waking in Oak Creek, 2nd Showing
Date
May 22, 2015
Summary
Prof. Nirvikar Singh showed the DVD of this title, documenting the local community's response to the August 2012 killings at the Sikh gurdwara in Oak Creek, Wisconsin, and led a discussion with the audience of members of the Sikh Student Association. He also showed the DVD and led a discussion with the UCSC Police Department Citizen Academy, where the audience included students, community members and UCSC police officers.
Thumbnail: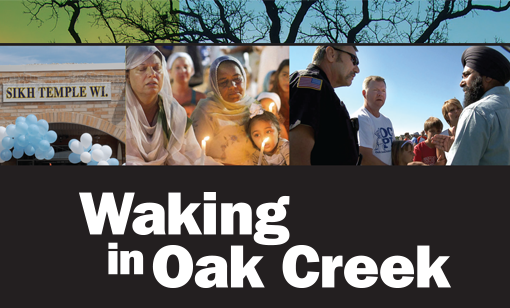 Shortcut Type:
---